The Monday when Ms Samuelsson and Captain Jean Bouleau are murdered begins like any other Monday in the little gold mining village of Solomon's Bend.
A small girl is ringing the school bell, pulling on the rope like a sailor in a full storm. Across the street, opium fudge is being poured into paper cones, at the same time as a telegram is received in the post office at the other end of the village. The sun is rising over the mountain ridge.
In the his office, the sheriff is loading his revolver with the six bullets that, in the evening, will deprive two human beings of their lives. His picking the brass cartridges one by one from the pack. One by one they slide into the drum of the rusty revolver.
Fifty miles west, in The Vast Deserted Desert, Envious is putting one foot in front of the other. Tiny clouds of dust are rising from under his worn mockasins. With every step, his swollen feet and aching joints are hoping that it will be the last. That the stubborn man will die and let them rot in peace.
A powder-smoking anti-war story, a dark humorous mystery – The Ballad of Solomon's Bend is a poetic frontier tale for young adults and adults alike.
Available in Swedish.
Reviews of the Swedish edition:
"'Balladen om Solomons krök' är en skröna, en äventyrsroman, en deckarhistoria. ... Denna saga innehåller rostiga puffror, bordell, tappra sheriffer, fattigdom och missbruk. Men det blir aldrig kliché-västern, Fredrik Brounéus förhåller sig ledigt och intelligent till sin genre. Berättelsen är skriven med ett otroligt gott humör och elegans. Dess feeling påminner om 'Legenden om Sally Jones', 2000-talets svenska mästerverk i den genre som kanske ska kallas historisk ungdomsroman med stänk av magisk realism." – Arbetarbladet
"Det är en tämligen besynnerlig västernhistoria med steampunkig air, en vild skröna som tar sig långtgående friheter med genren. … Historien i sig är medryckande, fantasifull, rolig, melankolisk och välskriven." – Nils Ahnland, BTJ
"Fredrik Brounéus befolkar sin stad med fantasieggande karaktärer, som den poesiskrivande sheriffen Chester Sedan och den rådiga bibliotekarien Gabriella Wagner. … Största behållningen med denna skröna med drag av steampunk är just den förmåga som jag nämnde ovan att behålla den barnsliga fantasin och förvalta denna med den vuxna författarens alla verktyg." – Gefle Dagblad
"Den har vissa väldigt mörka stunder men på andra ställen finns det också en humor som jag uppskattar. ... Här finns också några riktigt tuffa kvinnliga karaktärer. ... De hamnar i en del farliga situationer men är som sagt inte rädda att stå upp för sig själva och ge en dänga åt en del män som behöver det. ... Den var helt enkelt ett nöje att läsa!" – Vargnatts Bokhylla
"Kombinationen av det drastiska och det vardagliga, det väntade och det oväntade, motsägelserna, kontrasterna, mystiken och den råa verkligheten samt det kloka och det ibland nästintill infantila i tid, rum, person, situation och sammanhang bildar en kompott som överraskar och underhåller." – Gunilla Larsdotter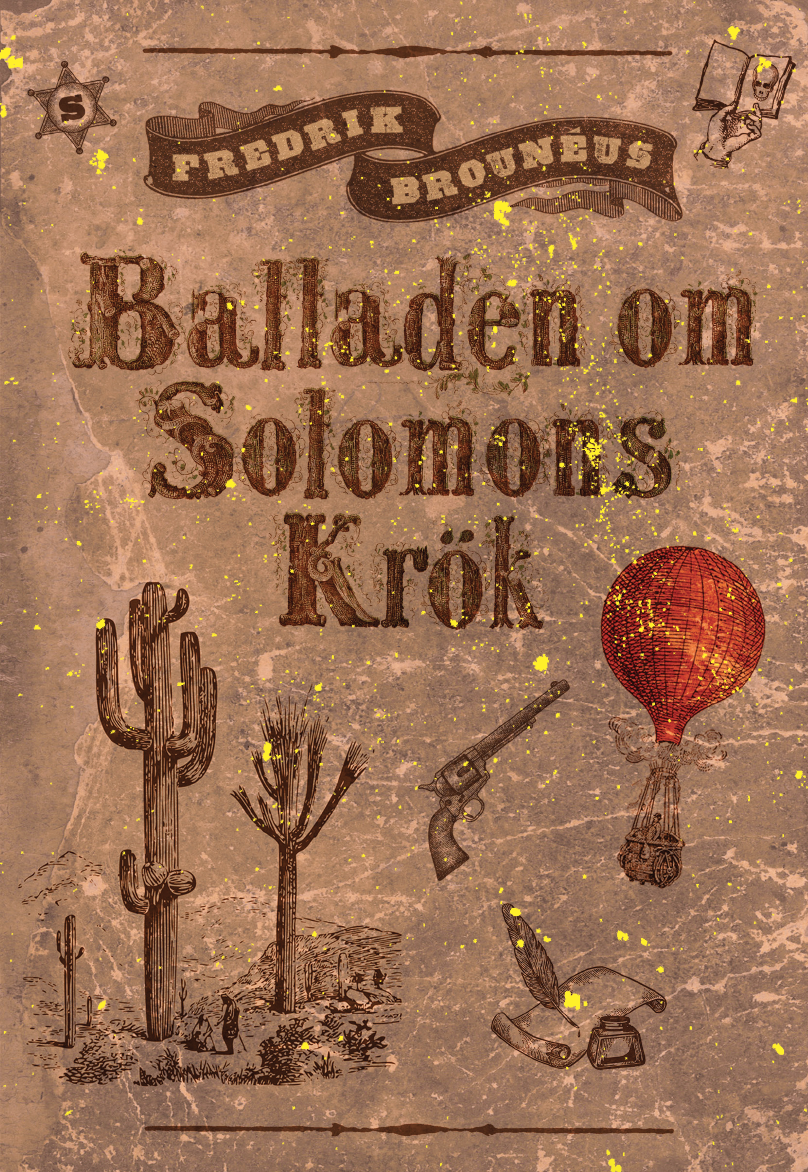 Kontakt
Om du har några frågor eller funderingar får du gärna kontakta mig via epost. Jag försöker svara på alla meddelanden så snart som möjligt, men ibland kan det dröja en stund innan du får svar.